Things are bound to change.

Réunion Zurich is closed.
Réunion San José is open.
Réunion Tegucigalpa is open.

Réunion combines, condenses and converts curatorial field research and experimental art production. The institution is passed on from partner to partner.

La Tigra Performance Festival
La Tigra National Park
Feb 23 – 25, 2018
Performance Festival
For the opening of Réunion in Honduras, the independent art space will host a performance festival with local and international artists in the thickets of the cloud forest of
La Tigra
. This once-disputed mining enclave, which eventually became the country's first national park, is named after the female puma – and, true to its name, there are actually several of the elusive creatures to be found inside.
In collaboration with vegetable and flower farmers from the nearby village of
Loma Alta Norte
, the performance festival will turn away from the urban cultural circuit and move to the quieter, more wooded environment of the mountains. By leaving the context and audience of typical art spaces and museums behind, the performance festival hopes to open itself to new forms of presentation, discussion, and experiences of art.
The natural landscape will serve as a window onto a multitude of activities, such as walks, film projections, conversations, and performances.
Facebook Event ↗

Documentation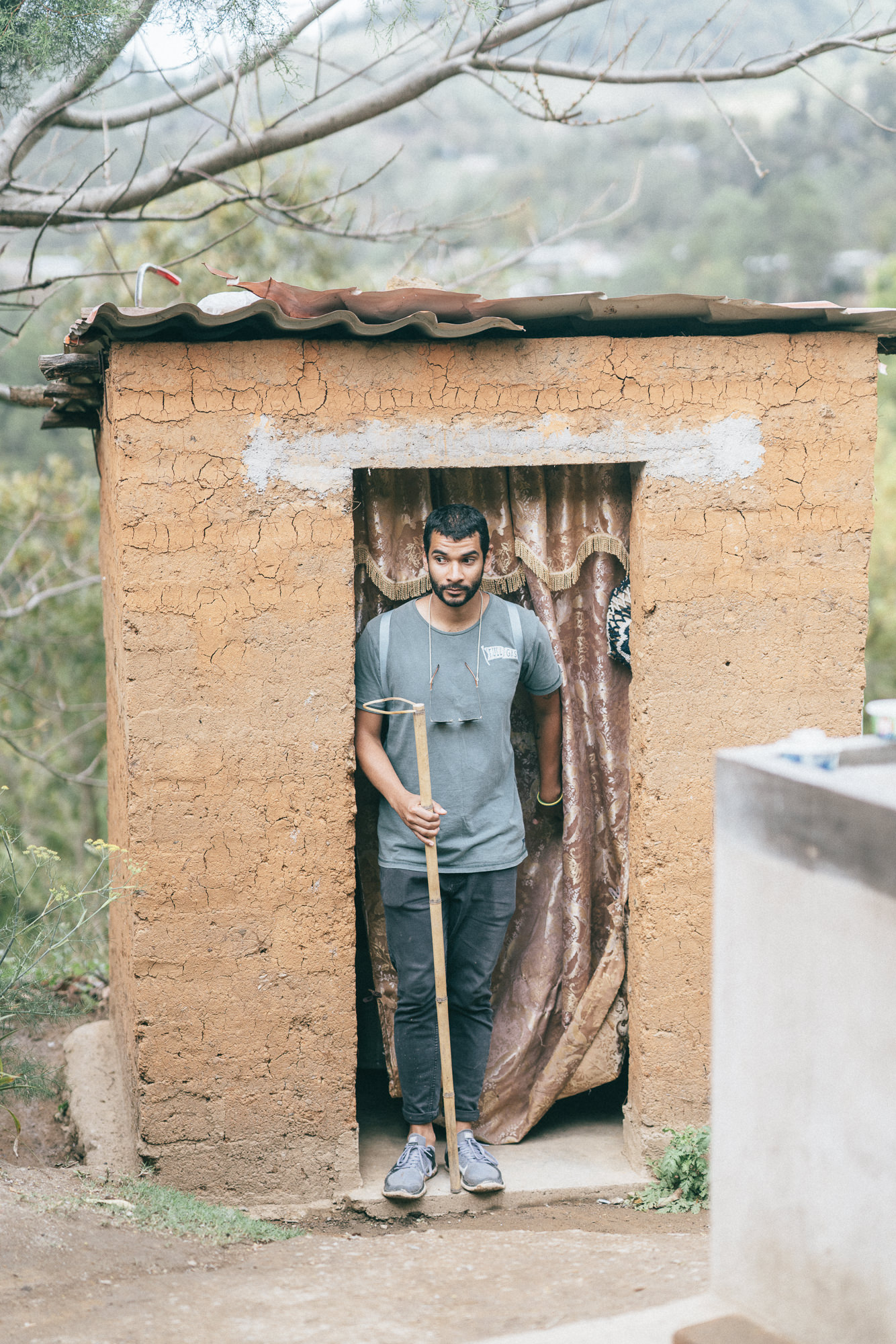 Performance Festival
// LA TIGRA //
Artists and Attendees: Scarlett Rovelaz (HN), Thomas Geiger (DE), Nahun Pérez (HN), Marcel Meury (CH), Leonardo Gonzalez (HN), Sandino Scheidegger (CH), Lucy Tomasino (SV), Natalia Dominguez (SV), Javier Calvo (CR), Paul Maheke (FR), Sergio Rojas Chaves (CR), Carlos Fernández (CR), Luca Müller (CH), Miguel Romero (HN), and Johanna Schaible (FR/CH) – curated by Adán Vallecillo.
Public Screening
// ALWAYS // ALREADY //
A public screening with video works by Nino Baumgartner (CH), Verity Birt (UK), Constant Dullaart (NL), Joey Holder (UK), Shana Moulton (US), Yuri Pattison (IE), a text work by Arron Sands (UK) and a sculptural intervention by Lloyd Corporation (UK) – curated by Andreas Wagner (CH) & Tanja Rochow (DE).
The festival is supported by Random Institute (Zurich), Despacio (San José), Davidoff Art Initiative (Basel), LL proyectos and Y.ES Contemporary (San Salvador). Image by Ayami Awazuhara.
Grand Opening Costa Rica
Réunion San José
Mar 2 – Apr 28, 2018
Exhibition
Réunion opens its new art space in San José with the solo show
Partes Iguales
by the Costa Rican artists Javier Calvo.
Facebook Event ↗
Artist Website ↗
Todo comenzó en Pangea, el rastro desdibujado en la casa de la infancia. Javier construye esta casa como otra, como la de antes. La construcción de un orden anterior responde a algo que tiene que ver con el recuerdo y la imaginación, sitúa la mirada en el sedimento, en las cosas que no volverán a ser lo que eran.
La arqueología falsa del artista, la inquietud por la excavación y sus hallazgos, le brinda la oportunidad de desarrollar con Réunion una muestra desde otro lugar, uno más intuitivo, desde la afectividad, los guiños del pasado y sus recuerdos, unidos, con la habilidad de quien sabe leer el mapa, al presente y después al futuro.
Como hace miles de años la existencia de un solo bloque de masa inmensa fue capaz de, inesperadamente, modificar nuestra cartografía, partes iguales de racionalidad y afectividad, de juego y experiencia, de aciertos. Reconfigurar es un ejercicio de la memoria, descubrir los restos e inventar otros.
Documentation: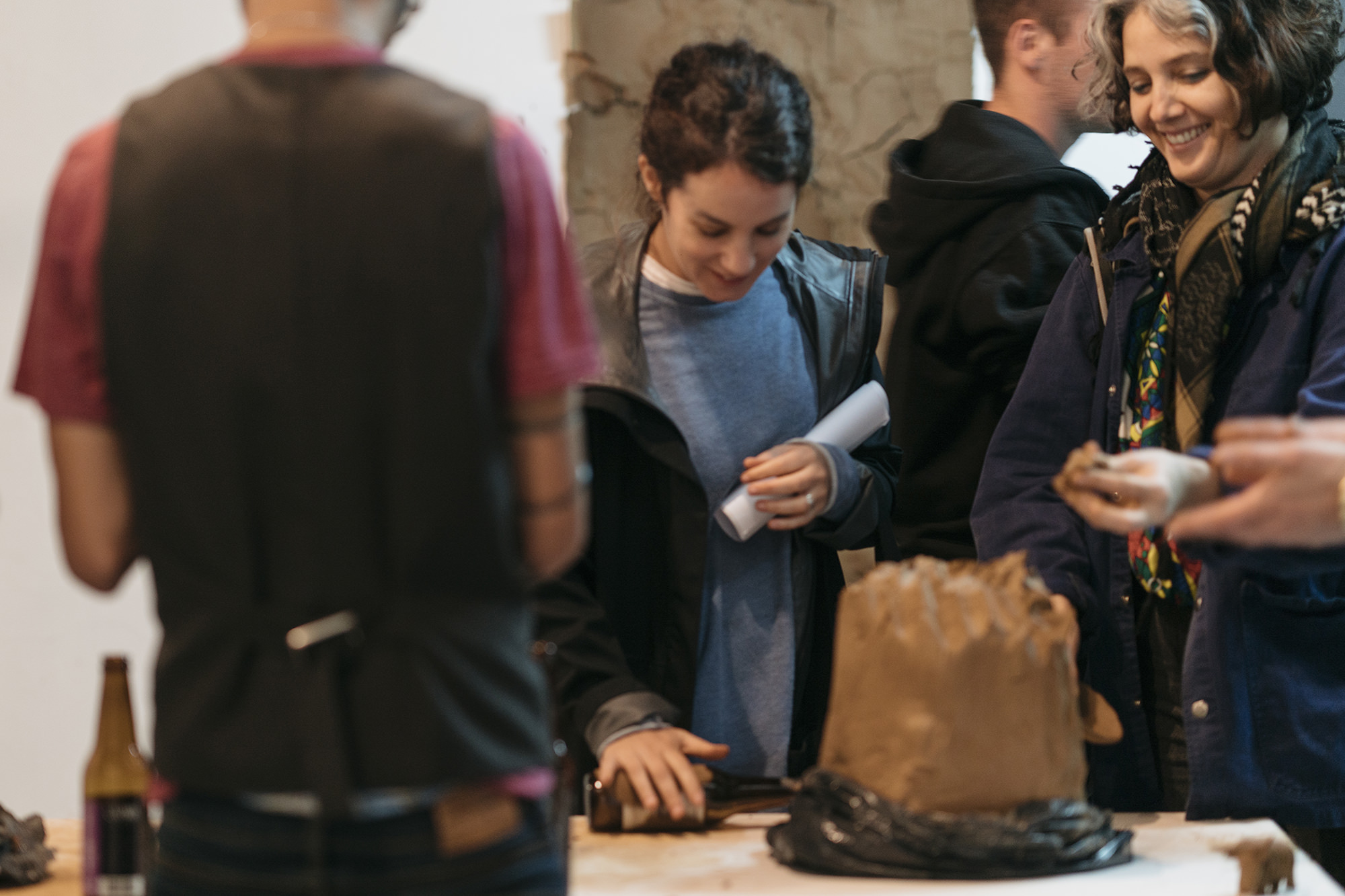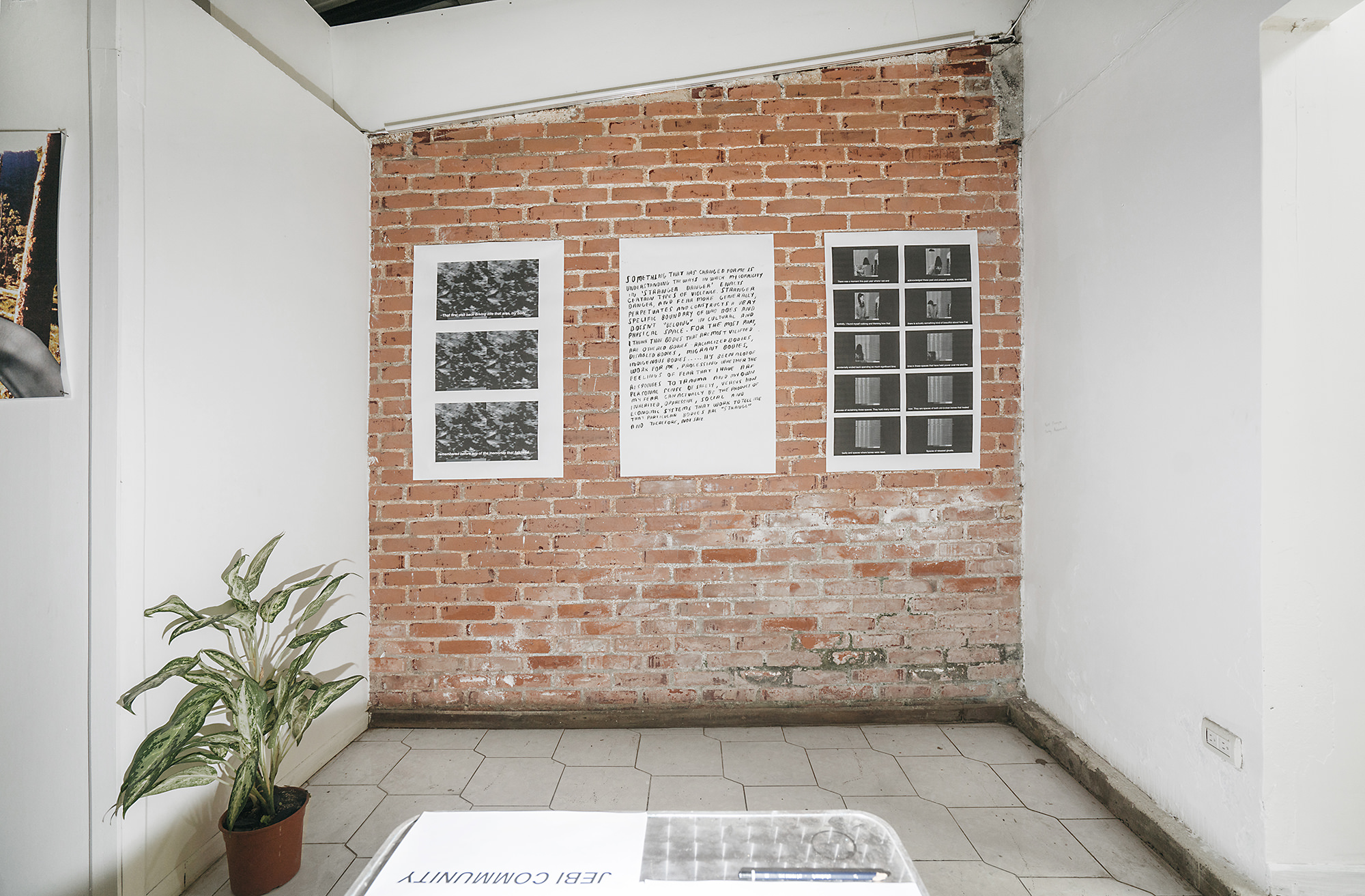 It all started in Pangea, a blurred trace in the childhood home. Javier rebuilds his home, just like the previous one. The tracing back of a previous order responds to memory and imagination, placing his gaze on sediments, on things that will never be what they were.
At Réunion, this faux archeology, a need to dig for findings, gives Javier the opportunity to develop a new body of work. This work comes from a remote, more intuitive place, where affection and reminiscence are joined,through map-reading habilities, to the present and future.
Centuries ago, a single block of mass was capable of, inadvertedly, modifying our cartography. Equal parts of reason and affection, of game and experience, of certainty. To reconfigure is a memory exercise, discovering some remains and creating others.
The exhibition is conceived by Carlos Fernández & Sergio Rojas Chaves